Foreign investors' latest targets in China
2023-02-06 | China Daily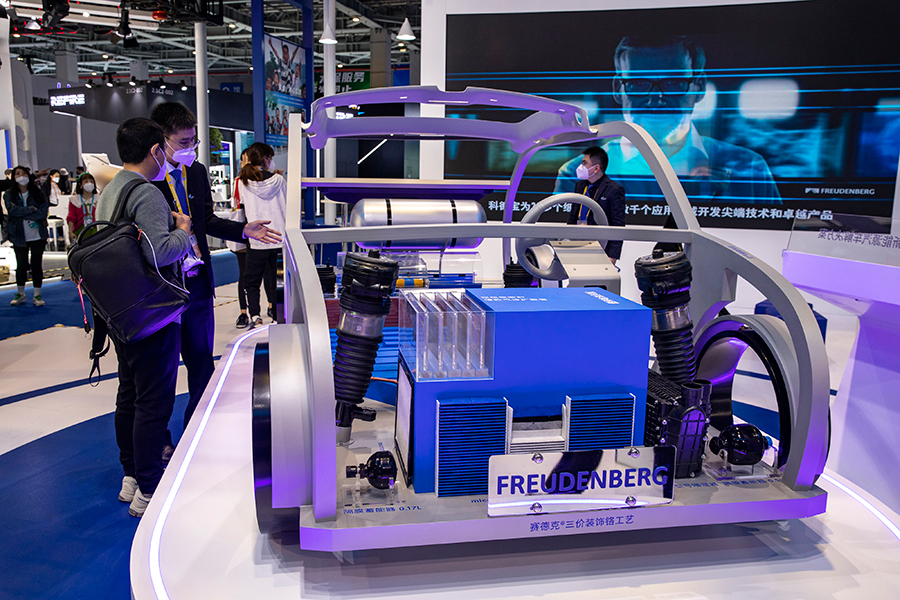 New policies help integrate services, manufacturing to enhance industrial and supply chains
  Those hurt by COVID-19 disruptions to economic activities may want to call 2022 annus horribilis, but for German company Freudenberg Group that operates in China, last year was a good period.
  With a total investment of 520 million yuan ($77 million), Freudenberg completed construction of its new manufacturing plant in July in Changchun, Jilin province, and kicked off operations in October. The factory makes high-quality seals used in automotive and related industries.
  Another factory in Chongqing providing high-end shock absorption and noise reduction products and solutions for passenger cars, including air springs, also became operational last year, and has delivered more than 60 titles of products and solutions to more than 20 clients so far.
  Freudenberg Group shows why foreign investors find the attractiveness of China's high-end manufacturing sector irresistible. Benefits to be reaped abound as China strives to transform and upgrade traditional industries while cultivating and spurring the growth of strategic emerging industries.
  The Central Economic Work Conference in mid-December said China will accelerate the building of a modern industrial system. Efforts will be made to identify the weak links in key and core technologies as well as components and parts in the country's major manufacturing industrial chains, and pull together resources to tackle various problems so that the industrial system can become independent, controllable, safe and reliable, the meeting said.
  It also said the country will make greater efforts to attract and utilize foreign capital.
  Experts said China's manufacturing sector is expected to become even more attractive to foreign investors, as stronger government efforts to boost FDI in the sector are anticipated in the coming years.
  "The manufacturing sector is a key economic pillar and a driver of economic growth. It's also a key area for global competition. However, in recent years, the overall scale and growth of FDI inflows into China's manufacturing have declined relative to the services sector, leading to a decline in the manufacturing sector's share in overall FDI," said Zhang Fei, associate director of the Institute of Foreign Investment, which is part of the Chinese Academy of International Trade and Economic Cooperation.
  "That has prompted the authorities concerned to intensify efforts to boost and encourage FDI in manufacturing. They have introduced a series of new policy measures," she said.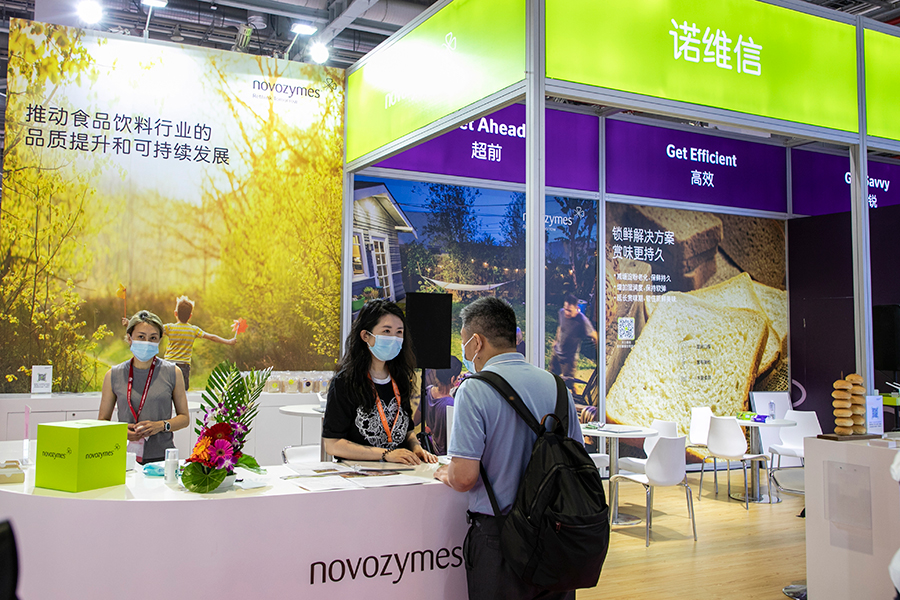 The country's newest catalog of industries for encouraging foreign investment has taken effect on Jan 1. The catalog continues to encourage foreign investment in manufacturing and enhance industrial and supply chains while also promoting the integration of the services and manufacturing sectors.
  In October, China unveiled 15 new measures to promote foreign investment in manufacturing. These included promotion of signing and implementation of foreign investment projects and encouragement to foreign investment in areas like high-end equipment and key components.
  Several factors are helping China to attract FDI to its manufacturing sector, experts said.
  Among them are the country's complete industrial chain, stable supply chain, huge domestic market, improving business environment and, most importantly, a large population of skilled workers, engineers and researchers, Zhang said.
  Zhang also said she expects the Chinese government to make more moves to increase FDI inflows and improve FDI structure in manufacturing.
  Latest data from the Ministry of Commerce showed FDI in actual use in the Chinese mainland rose by 6.3 percent to 1.23 trillion yuan in 2022.
  The manufacturing sector received 323.7 billion yuan in foreign investment that was actually used in 2022, up 46.1 percent.
  High-tech industries saw a 28.3 percent rise in FDI. Specifically, foreign investment in electronic and communication equipment manufacturing soared 56.8 percent, while that in the scientific and technological achievement transformation services segment jumped 35 percent.
  According to the China FDI Report 2022, which was released by the Institute of International Economy under the University of International Business and Economics in December, China experienced a surge of more than 55 percent of FDI inflows from $111.72 billion in 2012 to $173.48 billion in 2021.
  Meanwhile, the FDI structure had also got enhanced. The proportion of FDI in high-tech industries in the overall FDI was 30.2 percent in 2021, while in 2012, the corresponding figure was only 14.1 percent, according to the report.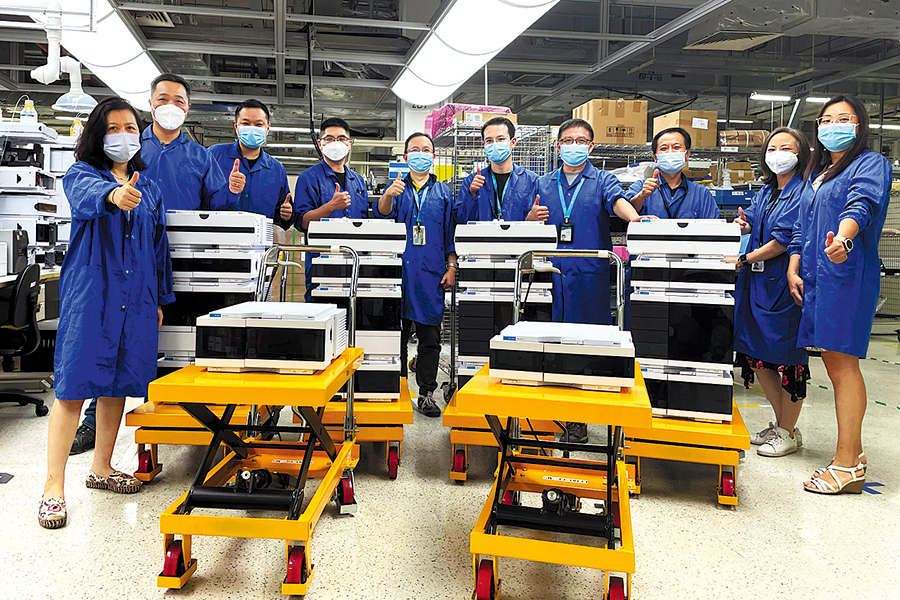 The report also stated the FDI surge is a testimony to China's expanding opening-up. China's attractiveness to foreign investors has roots in the country's unwavering opening-up, improving business environment and the extension of the opening-up policy to platforms like free trade zones that have taken a lead in FDI management innovations, it said.
  According to Sang Baichuan, dean of the institute, China needs to further expand opening-up as the global economic and trade rules are being reconstructed, so that the country can keep up with high-standard international trade and economic rules and create facilitating institutional environment for attracting FDI. This will stabilize the manufacturing sector's growth as well as China's key role in the global manufacturing system.
  "An efficient and facilitating institutional environment is indispensable for us to stabilize the development of the manufacturing sector, the FDI and the real economy, and it is also key to China cultivating new competitiveness," he said.
  The growth rates of FDI in high-tech manufacturing and service sectors are higher than the overall FDI growth pace. That reflects the ongoing transformation and upgrade of the Chinese economy, he said.
  Victor Chan, global vice-president of Agilent Technologies Inc, which is engaged in life sciences, diagnostics and applied chemicals, said the global company has confidence in China's high-quality development, and will continue investing in China.
  Also general manager of the company's China arm, Chan said the ongoing upgrade of the manufacturing sector in China has been creating more business opportunities for companies like Agilent.
  "We feel especially encouraged that China will continue to expand high-standard opening-up, including in the fields of high-tech, energy conservation and environmental protection, in which the company has deep roots," he said.
  With a total investment of $20 million, the company has recently expanded several production lines for high-end analytical instruments to increase manufacturing capacity in Shanghai, including that for liquid chromatography, spectrography and mass spectroscopy.
  Apart from upgrading its logistics network in China, the company has been investing in the recast of its cell analysis instrument manufacturing facility in Hangzhou, Zhejiang province, into a combined center for research and development, production and commercial operations.
  Lensey Chen, president of the China branch of Novozymes A/S, a Danish provider of biological products, said the Chinese government's recent measures to stabilize and spur FDI in manufacturing have sent a positive signal to foreign investors. The company, she said, is looking forward to the positive impact these moves will have on economic activities.
  In the past 20 years, the company has established an integrated supply system in China to meet demand not only from the local market but the global market, and the company is thrilled to further tap the potential that will be unleashed by China's pursuit of high-quality development, she said.
  Experts have also stressed negatives like geopolitical tensions will have only a limited impact on the FDI inflows into China's manufacturing sector, especially the high-end manufacturing segment.
  "Although some countries seek to exclude China from the industrial and supply chains, China's strong position in the global industrial and supply chain cooperation, which has been formed in the course of globalization, cannot be easily weakened," said Sang, dean of the Institute of International Economy of the UIBE.
  Electronics, energy, chemicals, automobiles and other manufacturing fields will be key areas for foreign investors to develop in China, as the country presses ahead with its pursuit of high-quality development, he said.
  Zhang from the CAITEC said the inflows and outflows of foreign capital into and out of the manufacturing industry are affected by multiple factors, including the development phase and the layout of the manufacturing industry, cost of production, industry's supporting capacity, and government policies.
  "Foreign investors decide to invest in China because that will serve their interests and is win-win," she said.
  Zhang said she believes sectors like automobile manufacturing, medical equipment, biomedicine, aerospace, chemicals and energy have great potential to boost FDI in China.
  Sang further said China should encourage foreign investors to invest in both the coastal areas and central and western regions, especially in labor-intensive industries, in order to stabilize FDI growth.