Winter sports biz coasts on Olympics wave
2023-01-05 | China Daily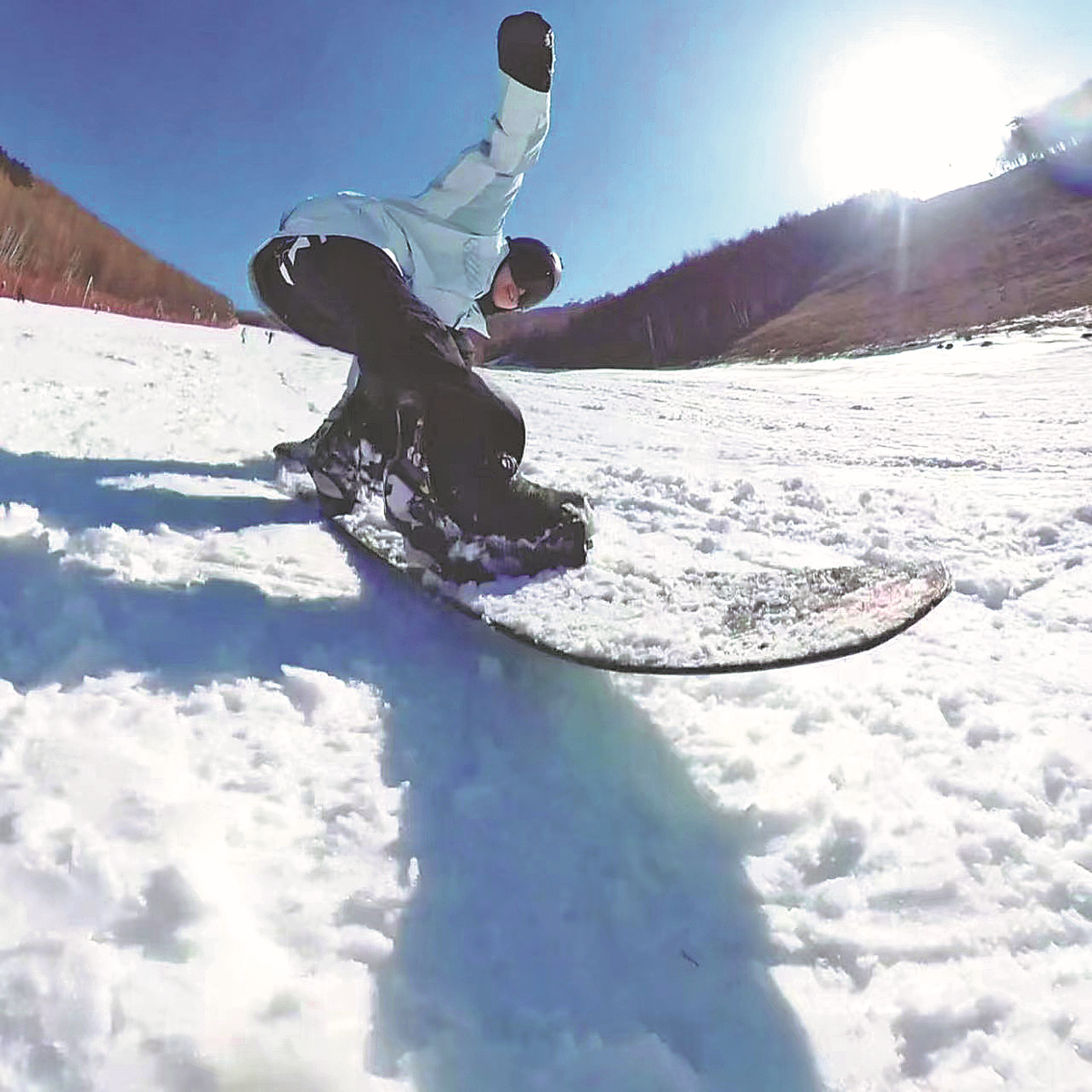 Tourism for snow and ice journeys has grown strongly this year. According to Fliggy, Alibaba Group's online travel agency platform, reservations for ski and hot spring resorts have increased 800 percent year-on-year, while on Ctrip.com, the country's top online booking platform for tourism, reservations for the country's ski resorts have grown 363 percent year-on-year.
  Data from TravelSky Holding Co Ltd, a Beijing-based State-owned travel information provider, showed that reservations for ski resort destinations, including Harbin in Heilongjiang province, Changchun and Changbaishan in Jilin province, and Zhangjiakou in Hebei province, have grown 35 percent in December compared with that of November. Ctrip said ski tourists have grown 70 percent year-on-year in the 2021-22 period.
  Jiang Changcheng, deputy manager of a consultancy firm in Beijing, said ice and snow sports have proved to be hot spots this winter, thanks to the surging awareness of the winter games, the social benefits of skiing and snowboarding, and the marketing campaigns of leading sportswear companies in the country.
  Andrew Xu, CEO of Club Med China and co-president of Fosun Tourism Group (Foliday), said the company, benefiting from its global ice and snow industry layout, has introduced its best international practices and experiences in the country's winter tourism industry. The company now plans to expand its current winter resorts from five to up to nine in the next two years, building top-notch indoor ski resorts.
  For example, the Foliday Town program in Taicang, Jiangsu province, is set to open in the second half of next year, centering on the Alps Snow Live that covers 54,000 square meters and is equipped with all levels of snow tracks.
  "Reservations are better than that of last year," said Xu. "We expect them to boost our revenue."
  It organized its first skateboarding festival at its Changbaishan Resort, followed by the opening of its Club Med Kiroro Peak in Japan at the end of the year, which has already received reservations from many Chinese tourists.
  Xu said visitors to ski resorts this year have been younger and there are more family trips, thanks largely to the positive influence of the Winter Olympics in the early part of the year. However, due to the impact of the subsequent COVID-19 resurgences, winter sports have shortened their coverage as ice and snow fans in southern China have tended to visit and stay at local indoor ski resorts, Foliday data showed.
  Revisits have been more visible as the ice and snow sports sector grows more mature, with diversified services ranging from sightseeing to entertainment.
  Xu said demand for quality services, especially training and facility providers at the ski destinations, has been on the rise. Skiers' interest in purchasing their own apparel and facilities for repeat trips have encouraged the group to collaborate with Rossignol, a renowned French ski brand, and outdoor brand Decathlon to offer professional ski facilities and apparel to the visitors.
  Sharing of cool images of oneself in ski and snowboarding apparel enjoying the facilities on social media platforms has become a trend for the younger generation. According to fashion brand exchange and trading platform Dewu, since the fourth quarter of this year, ski facilities dealers have sold gear three times that of last year, with snowboards, helmets, goggles and ski shoes being the top favorites.
  "The younger consumers love to share and discuss how to get ready for the best moment in skiing and snowboarding as well as how to choose where to race," Dewu said.
  For domestic snowboard brand Nobaday, this winter has seen a surge in ski population and visits, stimulating production and sales. The company has expanded brick-and-mortar stores from 11 last year to 18 this year. Online sales on Tmall during the Double 11 shopping festival recorded a growth of more than 200 percent year-on-year.
  To further diversify its services among the ski and snowboarding community, the Beijing-based Nobaday has opened a bar on the second floor of its flagship store in Changbaishan.
  Nobaday has also extended its production line with high-end clothing, with a set of ski apparel priced about 5,000 yuan. "We are confident of achieving sales growth of 130 percent year-on-year during this snow season, that is by the end of April next year," said Chen Yu, manager of marketing and public relations at Nobaday.