Ice and snow economy booms in winter
2022-12-09 | chinadaily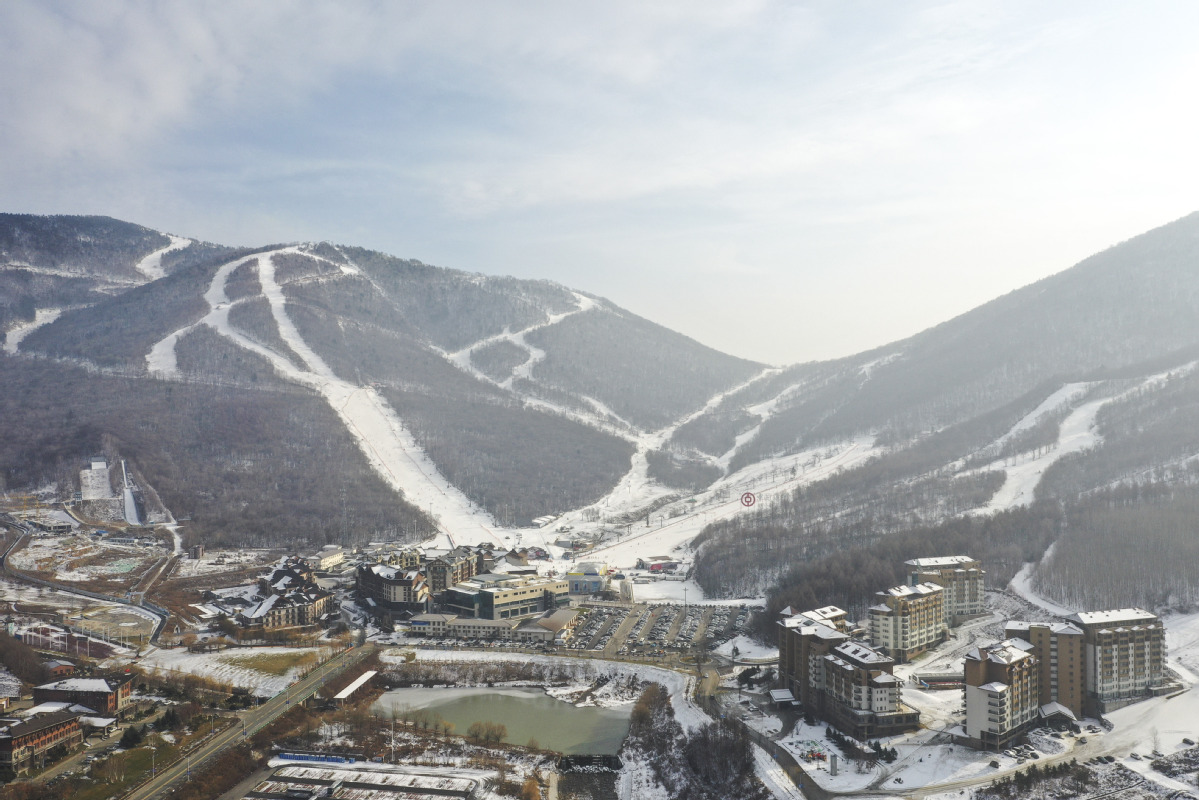 A bird's-eye view of a ski resort in Jilin city, Northeast China's Jilin province on Nov 24, 2022. [Photo/Xinhua]
Ice and snow are becoming a new engine for local rural revitalization and a new way for farmers to get rich in winter in Northeast China's Jilin province.
Local villagers take the opportunities to teach skiing or open agri-entertainment to make money, turning idle time of the year for famers into busy time with diligence and innovation.
Some have even left their jobs in the city and returned home to aid their hometown's economic development.
Wang Shuang is one of them who quit her job in the city and chose to work at a ski resort. "The ice and snow industry has great prospects and it can encourage us to stay at home", Wang said.