Hot Springs in Changbai Mountains
2021-01-29 | govt.chinadaily.com.cn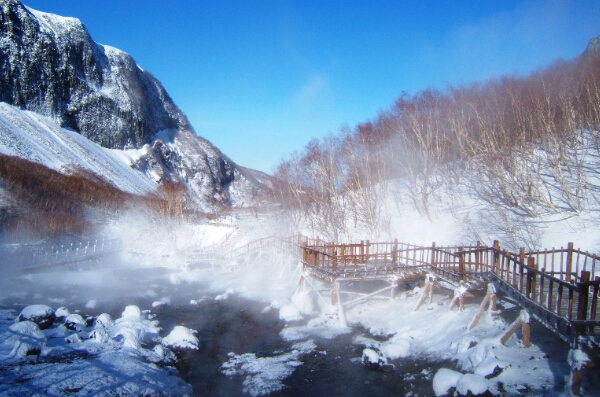 The hot springs in the Changbai Mountains have been called "magic water". Due to their high levels of hydrogen sulfide and various microelements, they have major medicinal value. The hot springs can help treat gastrointestinal problems, skin disease, high blood pressure, heart disease and gynaecopathia. The temperatures rise above 60 degrees Celsius, with the hottest hitting 82 degrees – ideal for relaxing. The Changbai Mountains Hot Spring Sanatorium is located in Fusong county, which is famous for its ginseng. It has advanced medical equipment and combined special health care with hot spring baths and ecological tourism.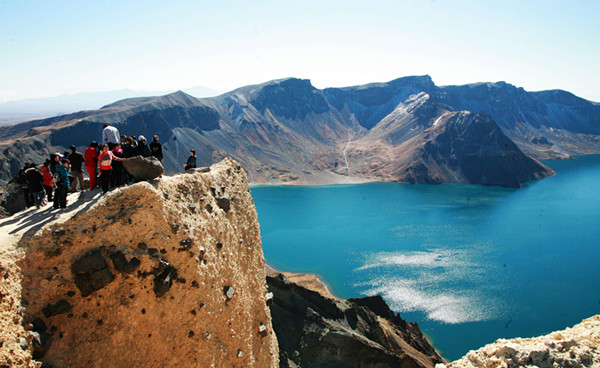 Tianchi scene in summer
Special food
Eggs are extra tasty when boiled in hot-spring water. Cuisine in the Changbai Mountains area features stewed and cold dishes, as well as traditional dishes from the Manchu, Korean and Mongolian ethnic groups. Dishes use the local wild and pollution-free raw materials of Jilin and, as a result, are highly nutritious. Local mushrooms, which can easily be found at hotels, are also not to be missed.
Eggs boiled in hot-spring water
Accommodations
There are hotels up and down the mountain area, and the general price of a quality hotel is about 220 yuan per night. Bed prices in ordinary guesthouses ranges from 10 to 40 yuan. All hotels and guesthouses are clean and comfortable. Hotels further up the hills are near waterfalls, so they're very popular with tourists despite their more expensive price. Tourists are advised to book them ahead of time, especially during the peak travel season.
Best time for travel
Piles of snow are not completely melted from June 15 to July 15, when tourists can appreciate the blooming flowers and climb the main peak to look down on the mountain lakes. Tourism peaks between July 15 and August 15 when rainy days outnumber the sunny ones and tourists might have that view. But the weather turns better from August 15 to September 15, and the mountains take on multiple colors. Tourists can go skiing and enjoy snow scenery, waterfalls and hot springs from October to next May.